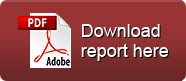 Gateley Plc (LON:GTLY) trading statement in respect of 1H 2019 was sparkling, with 20% revenue growth in 1H and a highly confident outlook for 2H. We expect to revise our forecasts up by £2m at the revenue line and by more than £0.5m in EBITDA with the interims, a highly positive picture 7 months into the financial year, after upward revisions with the finals. A broad-based law-led professional services group, it is a leader in serving the UK mid-market. It is delivering on its pre-IPO plan, growing revenue, profit, breadth of service offering and geographical footprint since flotation. The opportunity for long-term growth at Gateley is substantial.
Current trading: The trading statement highlighted profitable 20% growth in revenues, half from acquisitions and half organic, which continues its strong organic growth record since IPO. Moreover, the company delivered a confident outlook statement with revenue of more than £102m expected and maintained EBITDA margins, above our estimates.
Deals: The statement was extremely positive about the two deals done this year, which added 10% to group revenues. The group also made encouraging comments about all of its acquisitions and we are keen to learn more about progress in these businesses with the interim results.
Sector: The legal sector is growing profitably, and more firms are coming to the market, following Gateley's lead. A larger sector is a positive for the group, as it improves investor understanding, and affords the opportunity for comparison. This should favour the now established Gateley, which has improved from 48th to 44th in the latest rankings, and where we forecast continued profitable growth.
Valuation: The 2019E P/E is 11.6x, falling to 10.0x in 2020E, on numbers we expect to revise up at the interims. We forecast the dividend yield to surpass 6% in FY20E, and it should continue to grow. The group also offers an attractive free cashflow yield with strong cash generation thanks to limited capex requirements, with working capital being the main cash draw as the business grows.
Investment summary: Gateley is a fully invested, consistent performer in a new and exciting space, which is likely increasingly to attract investor attention. It is a high-quality professional services group with significant growth potential, an excellent track record of delivery, a strong management, and a strategy to diversify further in complementary professional services.