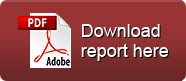 Neodecortech (Italian AIM:NDT) had an impressive 2018 in our view. Revenue rose by 6% and adjusted EBITDA by 25%. Margins rose across the divisions as new products were developed, the power plant operated fully and the 2017 cost increases were passed on. The macro economic climate remains uncertain but we expect Neodecortech's move up the value chain and operational efficiencies to drive EBITDA higher in 2019 and 2020. NDT trades at a ca.40% EV/EBITDA discount to its nearest peers, a 10% narrowing since February.
Strategy: Neodecortech uses its vertical integration model to ensure continuity of affordable supply and flexibility in responding to an ever-changing market place. Margin efficiencies are coming through as plant capacity grows, and new designs and products are leveraging the company's Italian design heritage.
Trading: Circumstances are not easy currently with customers in both the paper and the printed paper markets being reluctant to commit to orders. NDT is focussing on growing the plastic printed film range used in the production of luxury vinyl flooring tiles. Raw material prices have weakened in the first quarter but with the effect of encouraging purchasers to wait for further falls.
Valuation: Neodecortech is trading cheaply on forecast multiples. At a ca.40% EV/EBITDA discount to its nearest quoted peers, the market is more than adequately discounting for its smaller scale and lack of secondary market liquidity. Our central DCF valuation comes out at €5.84 per share (see page 20).
Risks: The key risk in the immediate term is the economic outlook for the construction business generally, but in western Europe in particular. In addition, raw material price rises and the possibility of more direct competition from Chinese manufacturers are general concerns in the medium term.
Investment summary: Neodecortech specialises in high-quality décor paper and plastic film, and has strong relationships with its customers. It is looking to invest in overseas sales capability, and further improvements in its machines and new technologies. It is a relatively new listed company, coming to the Italian AIM market in September 2017 and, as familiarity grows and margins continue to improve, we would expect the valuation discount to narrow.