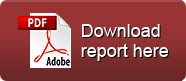 Shield Therapeutics (LON:STX) is a commercial-stage pharmaceutical company delivering specialty products that address patients' unmet medical needs in renal and gastrointestinal disorders. Its initial focus is Feraccru® a supplement for iron deficiency. Following IPO and EU approval of Feraccru, both in February 2016, STX has made good progress with its de-risked commercial strategy. Management has secured agreements with three partners with expertise in rare diseases and European market access to accelerate Feraccru's commercialisation. STX is now awaiting a game-changing FDA decision in 3Q'19 that could unlock the US market.
Strategy: STX's strategy is to out-license the commercial rights to its products to expert partners for marketing and distribution in target markets. These agreements allow STX to retain its intellectual property (IP) and to continue to invest in its R&D pipeline, while benefiting from long-term commercial value.
Feraccru: A novel treatment for iron deficiency (ID), Feraccru is approved for use across Europe in adults with or without anaemia. ID results from the depletion of iron stores in the liver, impacting production of red blood cells (which carry oxygen). Compared with other oral therapies, Feraccru is very well tolerated.
Coming up in 2019: There are multiple potential inflection points ahead, not least the FDA approval decision, which would allow Feraccru to launch in the US. Nearer-term, results from the AEGIS-H2H (head-to-head) study will provide data to support reimbursement submissions in additional European markets.
Risks: All drug companies carry development risk. However, STX has very limited risk because of the simplicity and low clinical risk of Feraccru, in addition to the fact that it has received regulatory approval in Europe and a decision date for US FDA approval. The main risk is, therefore, commercial execution.
Investment summary: Shield Therapeutics is at an interesting juncture. It has delivered on all goals set at the time of its IPO in 2016. Feraccru is a simple product, iron is essential for normal body function, and treatment fits easily into normal clinical practice. Validation by regulatory approval and commercial deals in Europe looks set to be repeated in the US. Given the potential news flow, a market capitalisation of just £49m makes STX a very interesting investment proposition.