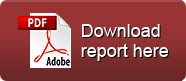 Warpaint London PLC (LON:W7L), the UK-based colour cosmetics specialist, announced its full-year results for 2018. Revenue increased by 49.2% to £48.5m (FY'17: £32.5m); however, on a like-for-like basis, revenue was down 3.2% if we assume a full-year contribution from Retra in 2017. A weak UK retail market affected sales. Internationally, though, revenue increased by 8% on a like-for-like basis; growth was particularly strong in the US and Europe. Gross margin was down by 3.3% to 35.5% for FY'18 (FY'17: 38.8%) due to product mix sold across the group during the year. Cash generation remains healthy with free cashflow of ca.£3.9m in FY'18. Warpaint announced a full-year dividend of 4.4p, up 10% on FY'17.
Strategy: In the near term, Warpaint will continue to focus on developing the own brands, W7 and Technic, and on optimising operations in both Retra and LMS. The group believes that further synergies are still possible. It will also concentrate on increasing its product offerings and raising brand awareness across the globe.
LMS integration: Since the acquisition of LMS in August 2018, Warpaint has opened a new showroom in Manhattan, which will showcase a full-range of W7 and most Technic products. The group has also opened a fulfilment centre in the US to shorten lead time to customers in the Americas. The group has seen an encouraging start in Q1 with sales made by LMS up by 36%.
Valuation: Warpaint continues to be profitable and cash generative despite a challenging trading environment in the UK. The 2019E P/E is expected to be 10.6x, falling to 8.9x in 2020E on an adjusted basis. The group has never made a loss and has a healthy profit margin. The group also has a progressive dividend policy.
Risks: The biggest short-term risk for Warpaint is the ongoing decline in the retail market, particularly in the brick-and-mortar stores in the UK, given the UK is the company's biggest market at present with over 48.2% of sales from the UK in FY'18.
Investment summary: The Warpaint story is quite a simple one. The group's flagship brand, W7, was created to fulfil the ever-increasing demand for creative, design-focused and high-quality cosmetics at affordable prices. The company deploys a similar strategy to its other own-brand products, with quick product development time and on-trend products meaning Warpaint is well positioned for growth in a fast-growing colour cosmetics sector. Warpaint has a very attractive RoE.