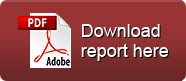 Filta Group (LON:FLTA) provides cleaning services to commercial kitchens in North America, the UK and, more recently, mainland Europe. The company reported a strong set of figures for FY18, in line with our expectations. In addition to buying in the European master franchise, it has made a major step in acquiring Watbio, which will increase the company-owned operations and reinforce the UK side of the business. Revenues should prove both consistent and persistent, and there is scope for continuing growth for many years, in our view.
Strategy: Filta provides a professional service, via franchisees, to kitchens to filter their cooking oil, improving taste and saving money. Grease emanating from commercial kitchens causes problems in main drains and sewer systems and also needs managing. There is scope for Filta to become the major player in the fragmented UK grease management business.
FY18 results and outlook: Filta delivered adjusted EBITDA of £2.64m, up 25% on last year and broadly in line with our expectations. Adjusted EPS was up7% at 5.4p and full-year dividend up 26% to 1.64p. The new year is said to have started well with growth in all core businesses and management pleased with what it has acquired with Watbio.
Valuation: Filta has no directly comparable companies. We have used a DCF to derive a value range of 226p to 282p per share, using a 10% discount rate and a mid-term (2021-25) growth rate of between 6% and 12%. Our central estimate is 262p. No account is taken of future added-value acquisitions.
Risks: In addition to normal commercial risks, Filta is dependent on the behaviour of its franchisees, which it cannot control but can help to influence by means of thorough training. It has also recently made a sizeable acquisition, the integration of which will inevitably involve managing some unknowns. It is exposed to FX risk, too, although most costs are local.
Investment summary: Filta is an attractive business, in our view, combining the capital-light franchise model in North America and Europe with company-owned operations in the UK. With only a tiny proportion of the market currently served and with little or no competition, we see potential for years of profitable growth ahead. Please see our initiation report, published on 3 April.